Your magic wand for oily hair
🚚 Free shipping (delivered in 1 week)
💰 60 Day Risk-Free Money Back Guarantee
View full details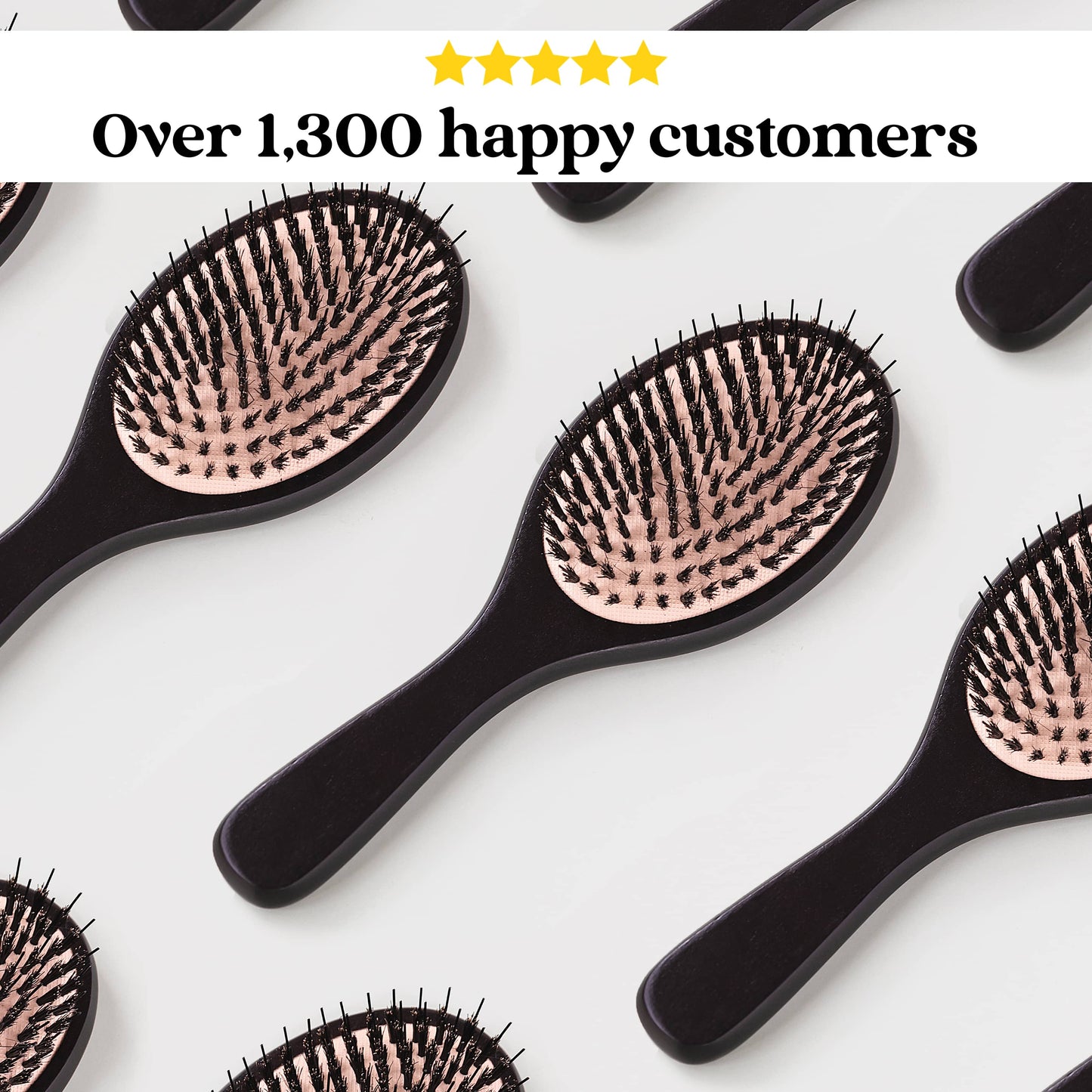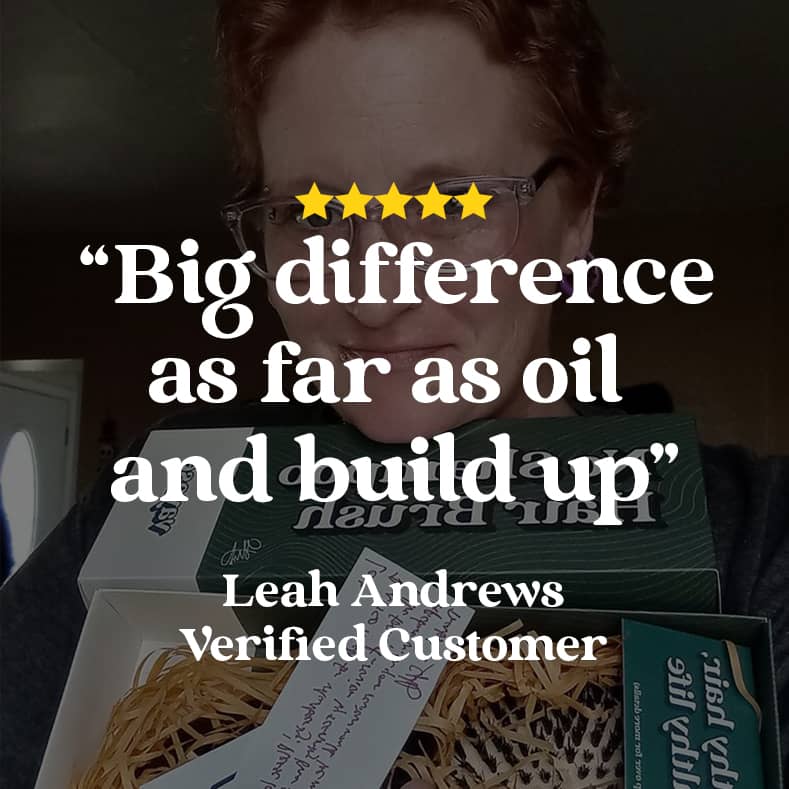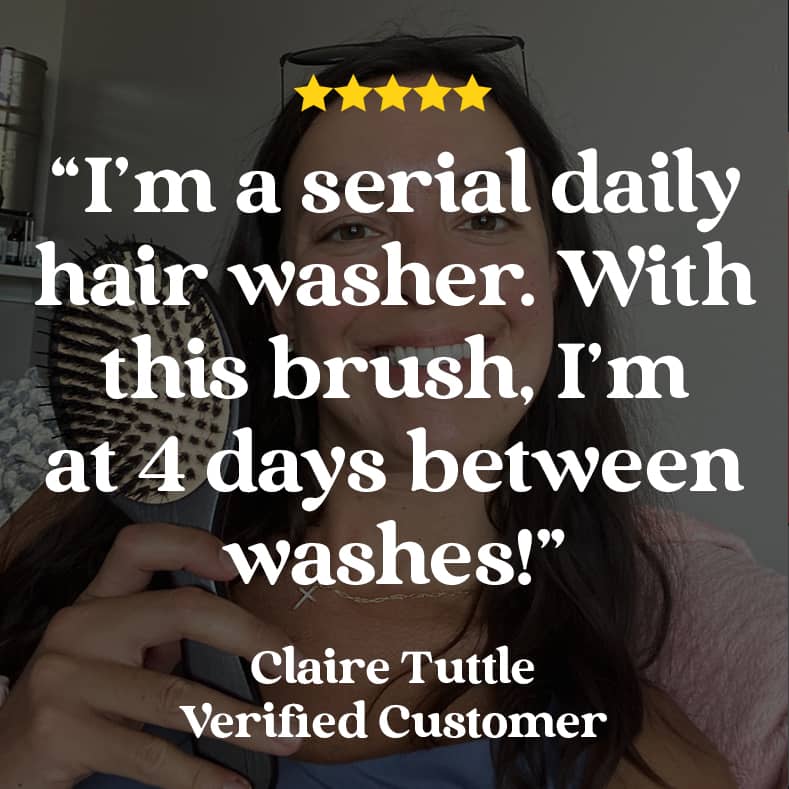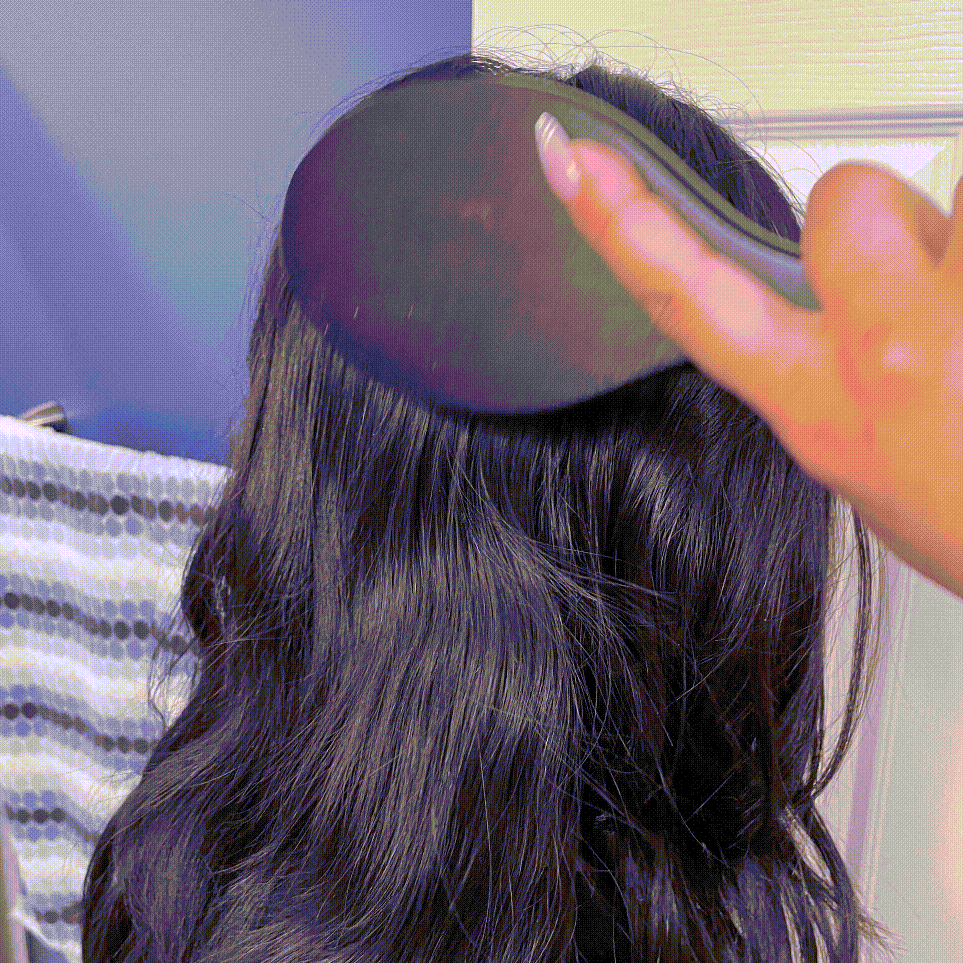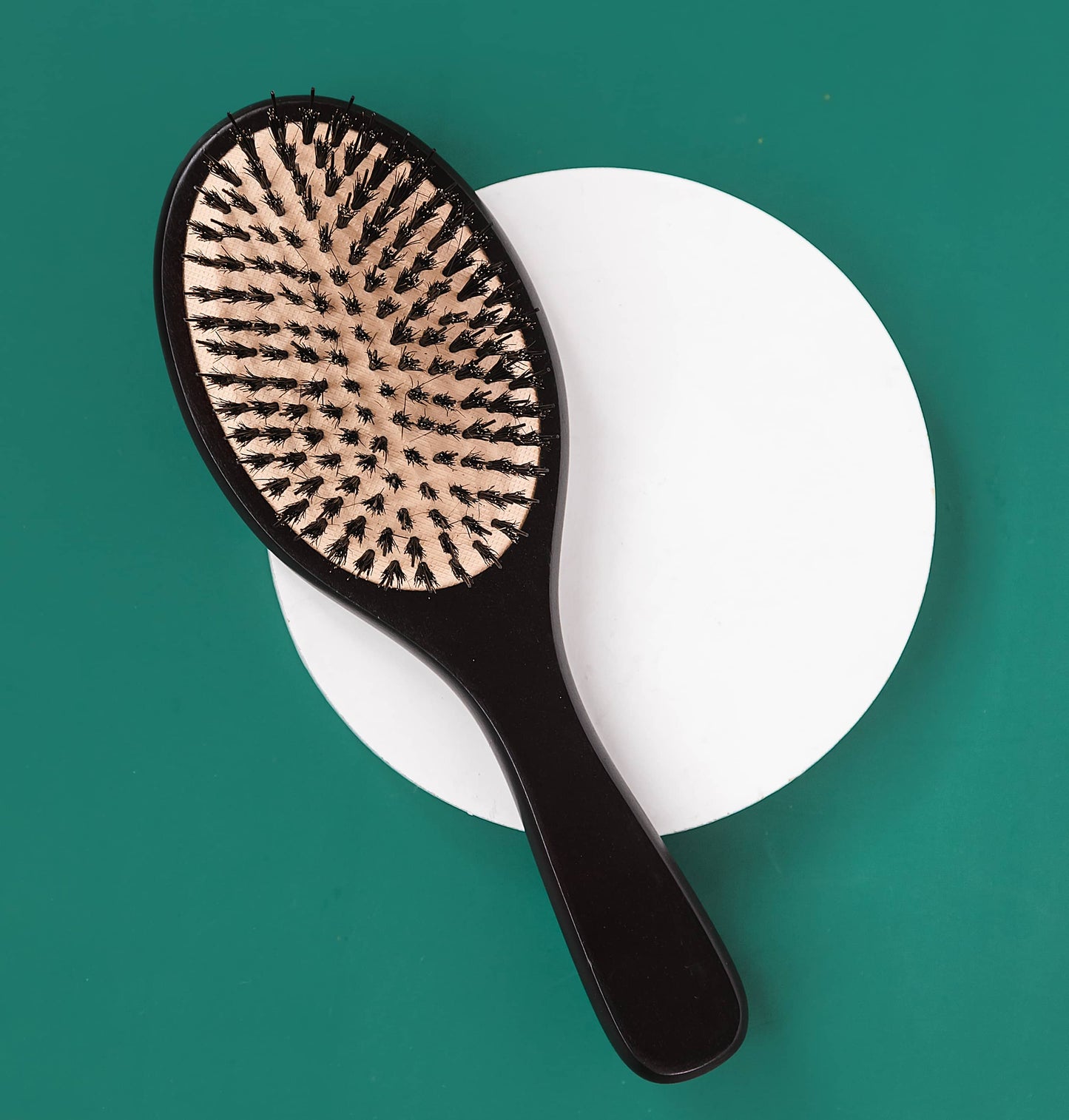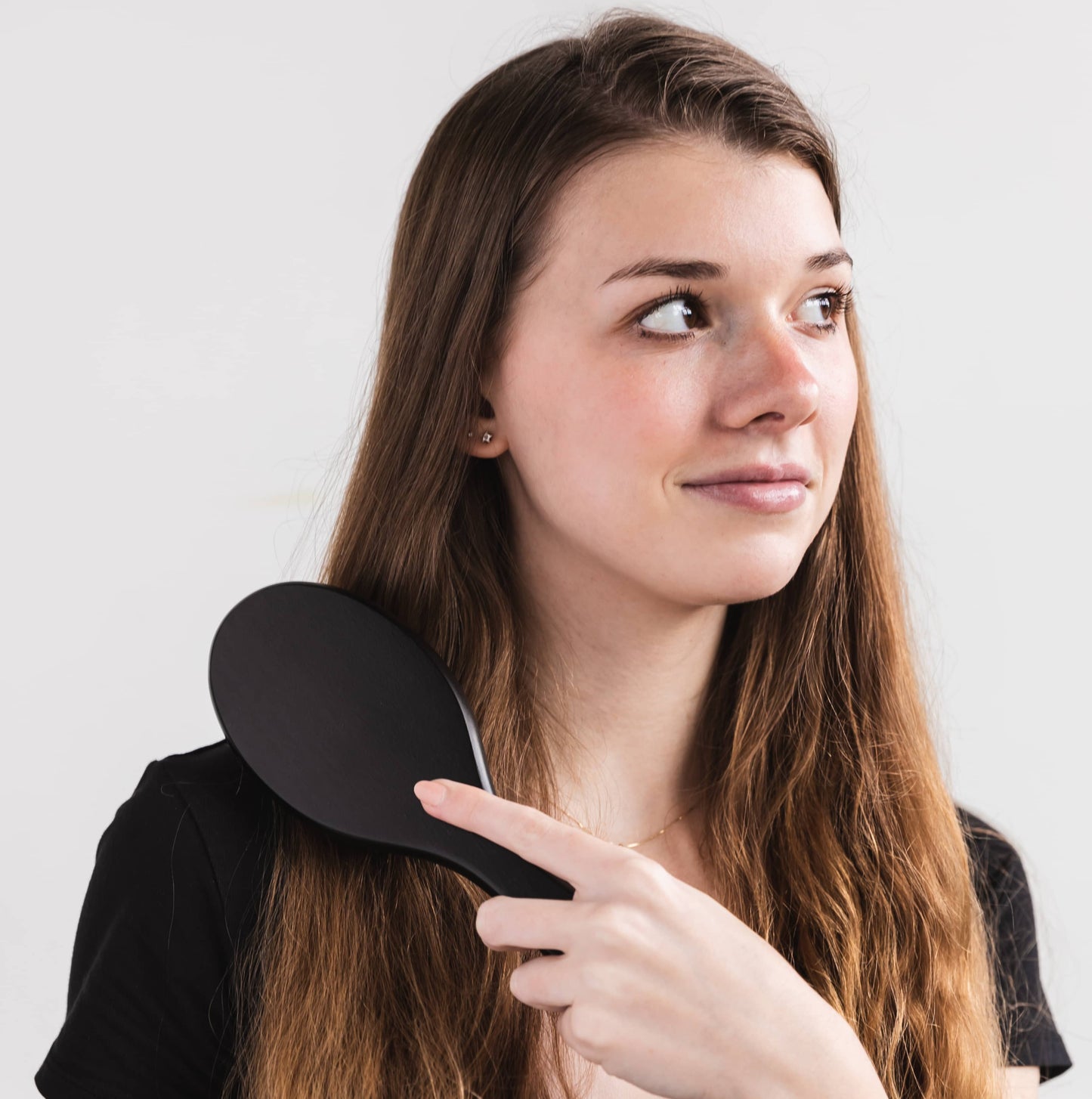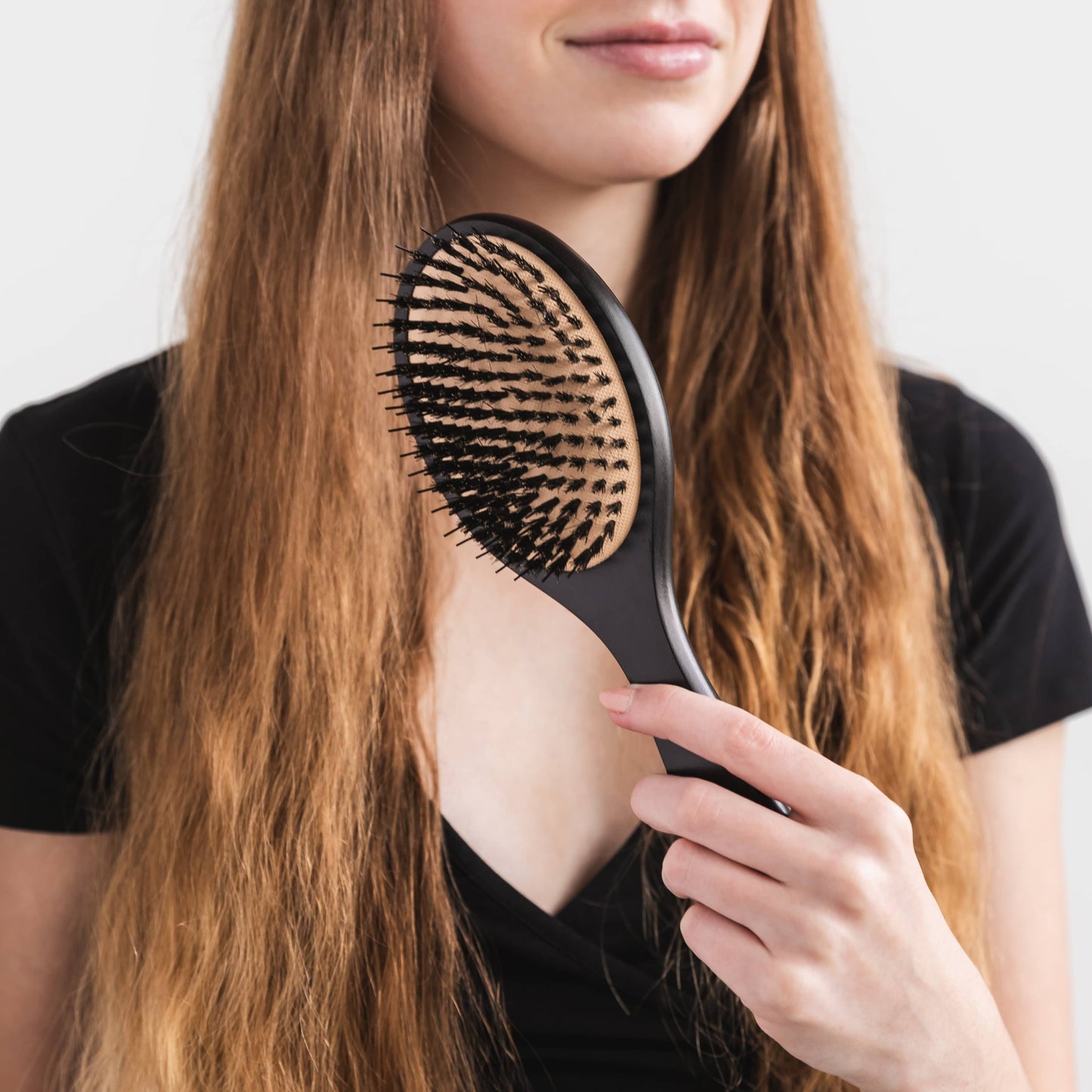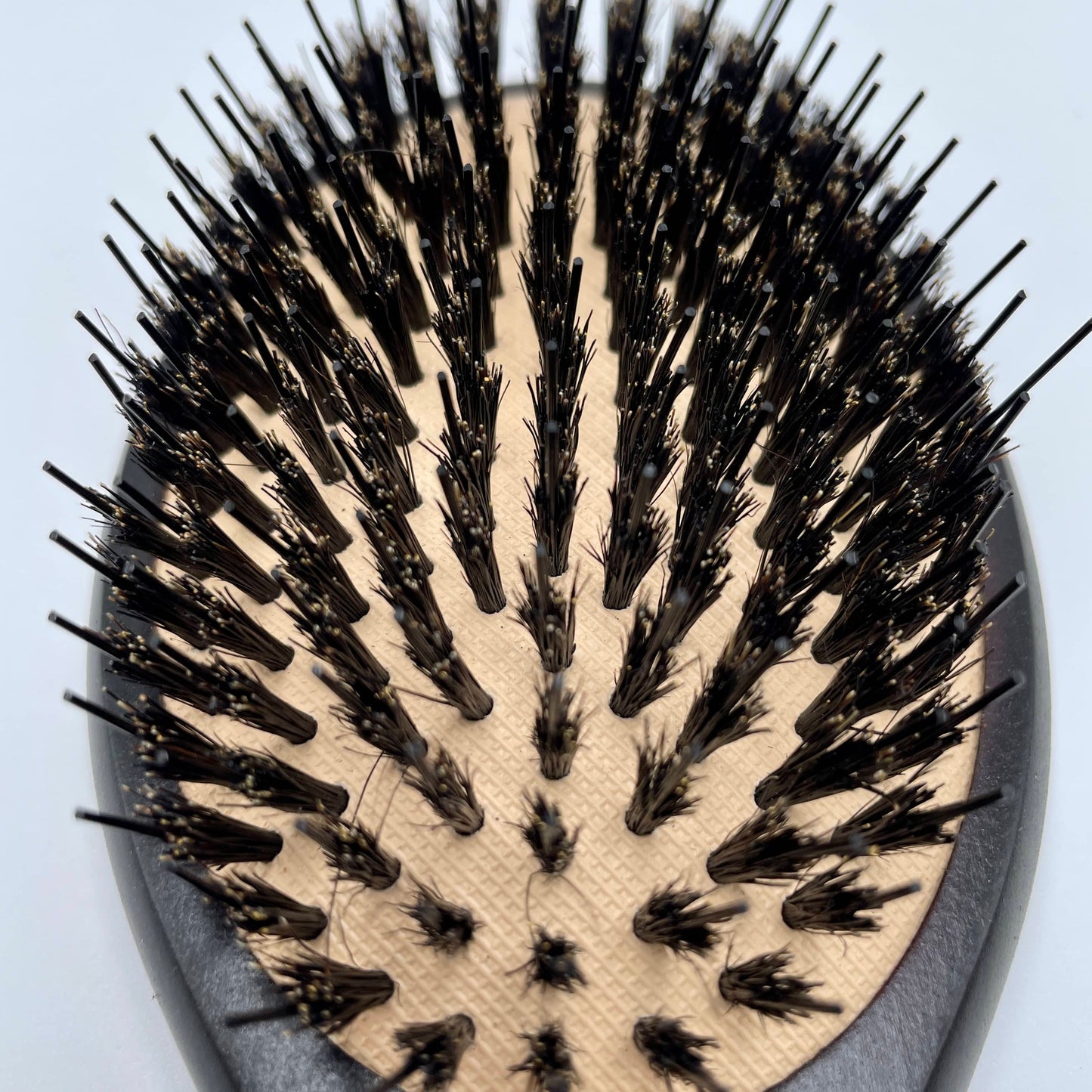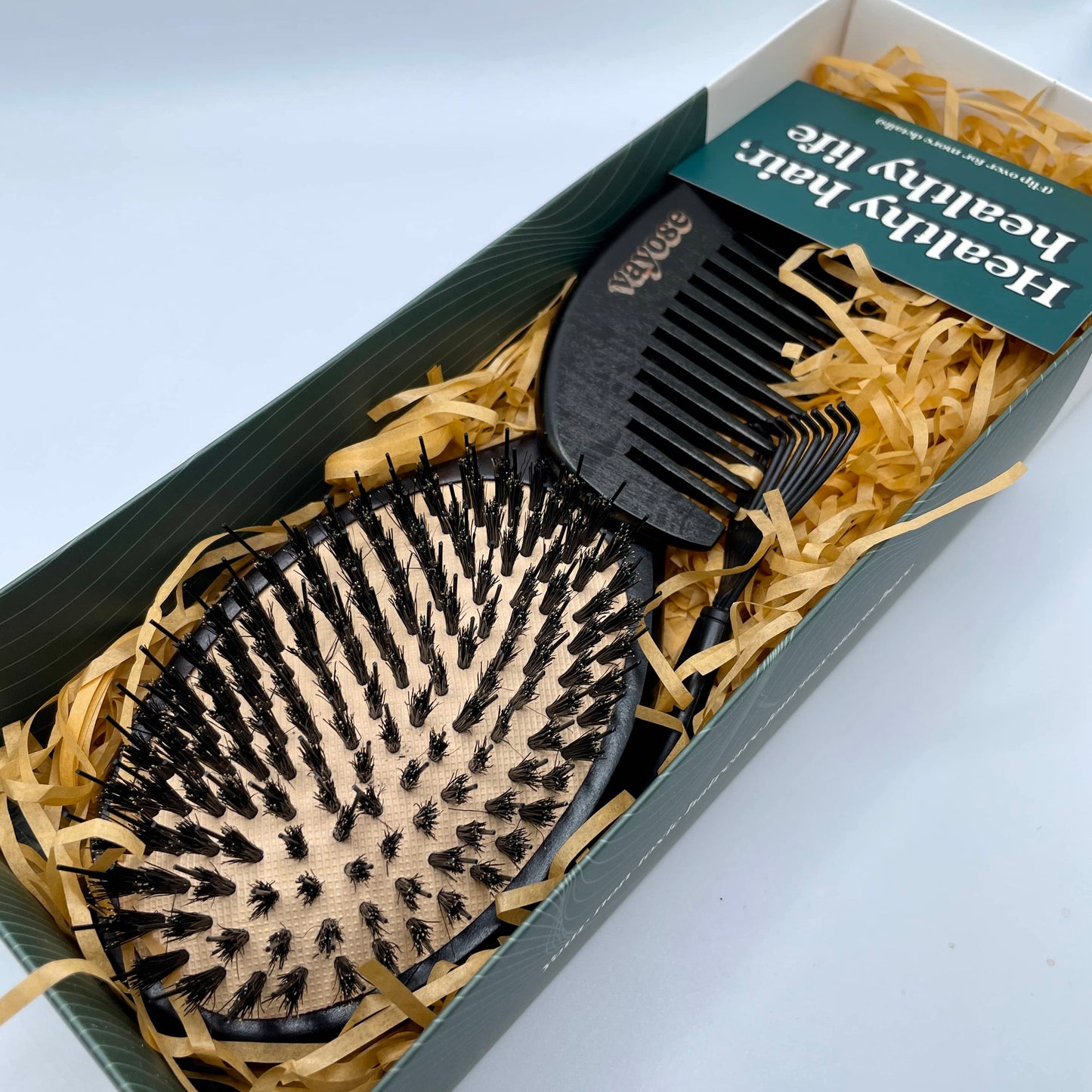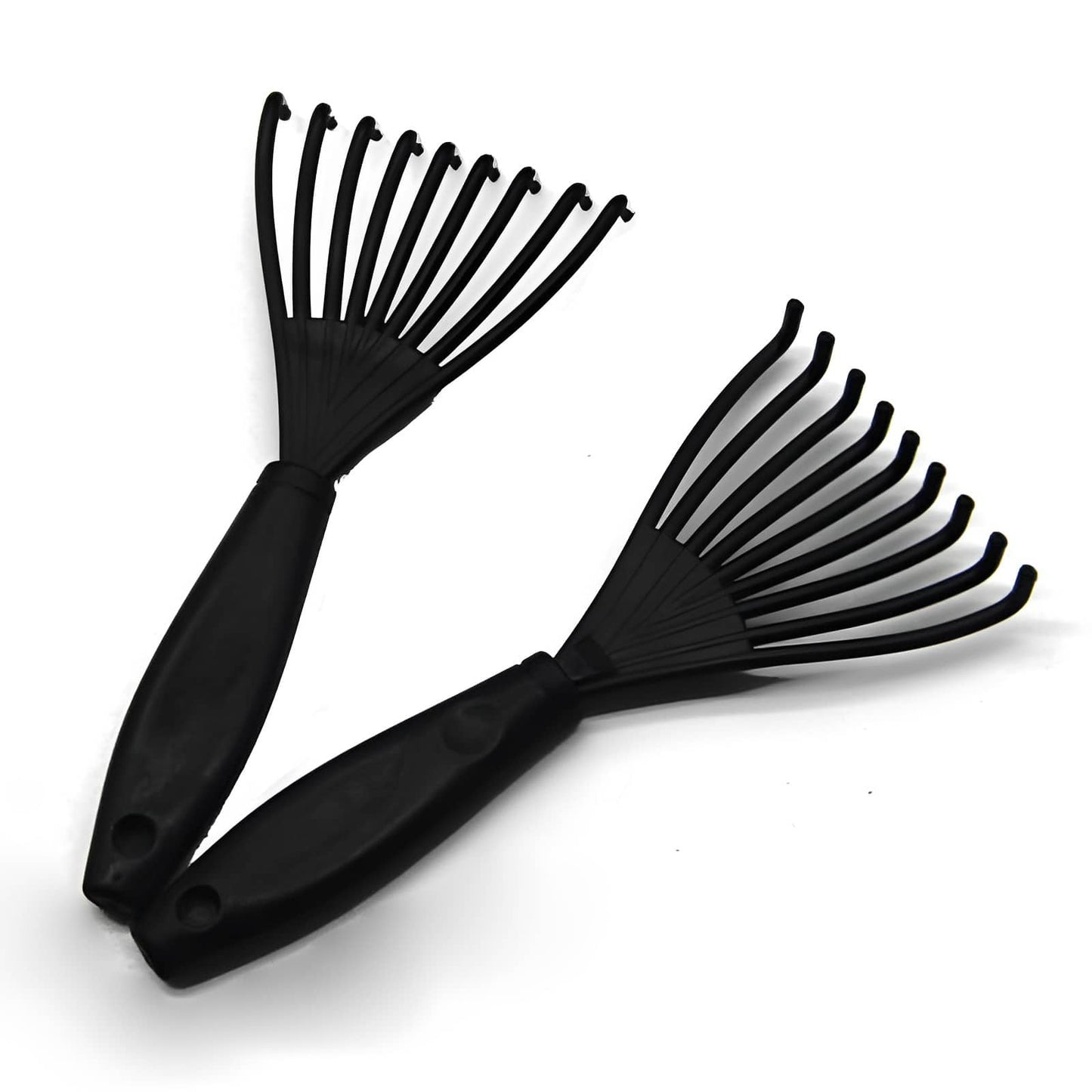 Transform your oily hair fast and naturally… trusted by previously greasy haired people across America 
Why should I brush?
You've tried everything to fix your lifelong oily hair. Including all the shampoos, conditioners, and special products "made for oily hair". News flash: None of them work.
The chemicals in these products are horrible for your hair and scalp. They put you in a cycle of stripping your hair and overproducing oil. This happens over and over again, until you're stuck in a cycle forever. Like right now.
Clean ingredient hair products won't fix it either, they'll just cover up the problem. Vayose addresses the root cause of oily hair instead of covering it up.
The only fix for oily hair
The No Shampoo Hair Brush helps you get to oil-free hair fast and easy, without any chemicals. We use two types of bristles: Soft, tip-less nylon bristles, and boar bristles. They work together to:
✔ Distribute oil evenly across your hair
✔ Prevent buildup at the roots, nourish dry ends
✔ Remove and absorb excess oil
✔ Pick up flakes, dirt, and oil-causing debris
All of this tells your scalp to stop making so much oil! As a result, your hair will become less oily over time.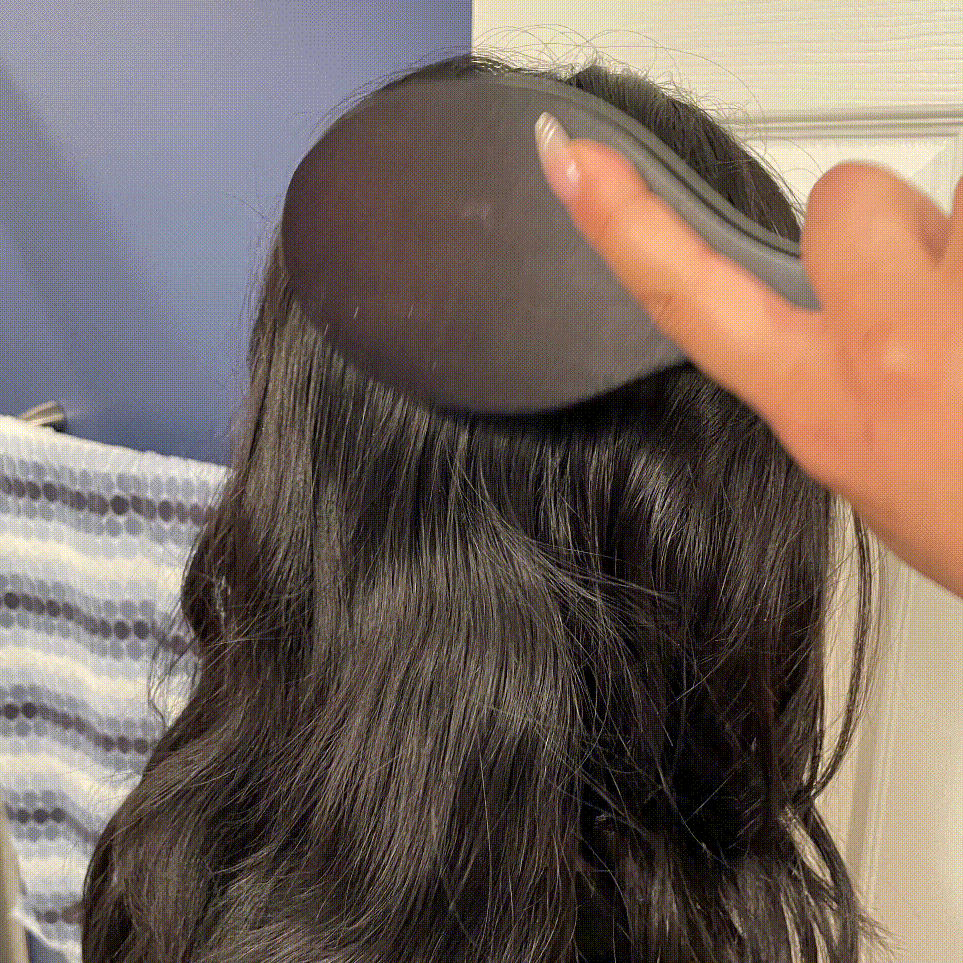 Oil-free hair in 3 easy steps
Brush for 2 minutes. Glide it along your scalp, and flip your hair over for maximum coverage.
Do this up to two times per day for at least 2 weeks.
Voila! Goodbye to grease
Go longer in between washes
Being a serial daily hair washer is not fun. To fix that, you need to let your hair breathe.
Our brush moves oil from your roots to your dry ends. This naturally conditions your hair, and tells your scalp to stop producing so much oil! Your scalp will listen, and you'll finally be on day 4 without any visible grease.
Results
Major decrease in oiliness/greasiness. Typically takes 1-2 weeks.
No dandruff or flakes
No scalp buildup
Unbearable itchiness gone
No smelly hair
Healthier, more voluminous hair
The best boar bristle brush in the world
While most brushes are made for styling, we've made something radically different. It's your hair's health coach: A high quality brush that controls oil and grease!
Unlike other brushes, it softly glides through your hair without yanking it, and gives a nice massage along the way. All with high quality materials so you can rely on it when you need it most.
Why tip-less bristles? They don't break and tangle your hair like tipped bristles do. They also gently exfoliate your scalp to keep the oil, dandruff, itchiness, smell, and buildup away, all at the same time.
It's your magic wand for oily hair.
Frequently asked questions
How do I use it?

Here's a quick guide:

Start from your ends and work your way up to your roots. This prevents you from pulling on extremely tangled hair
Once you get to the roots, brush normally for 2 minutes (you're not gonna be able to stop because of how good it feels)
Run your hands through your hair to set it in place
Done!

Multiple video tutorials are included with your purchase for how to use the brush:

Daily for no shampoo results
For getting rid of oil/greasiness
For getting rid of dandruff, flakes, and smell
For getting rid of itchiness

How to use wide tooth comb:

You could use it to comb your ends if you have hair that gets easily tangled
You could use it to comb and section your hair while its wet

How to use the little rake to dry clean your brush:

You'll know you need to use this when there's a bunch of dust, hair, and build up on your brush, but you don't feel like deep cleaning it:

"Rake" in between the bristles, placing it on the top of the brush and pulling it all the way down to the bottom. While you do this, you should see dust and hair coming out
Pick out the dust and hair and toss it
Repeat as needed
Congrats! You just dry cleaned your brush
Can I use this if I still use shampoo?

Yes!

The brush is made to add days in between washes, whether you shampoo or not.

Even with shampoos, it might not feel like it does the job all the way. Feel beautiful and solve your hair problems naturally (like dandruff, scalp buildup, oil, smell, etc.)
How do I clean the brush?

The brush needs to be cleaned regularly for best results

There are 2 ways to clean:

Dry cleaning (takes 15-30 seconds):

When the brush gets visibly dirty, use the included dry cleaner. This gets out all the hair, dust, and grime from your brush.

Deep cleaning (takes 5 minutes):

This type of cleaning is recommended to do once a week. You can deep clean it as often as you need.

Rinse off the brush with warm water
Choose a cleaner: Could be castile soap, dish soap, baking soda, or anything that cleans
Get a new toothbrush, put some of your cleaner on it, and brush your brush! If you need more cleaner, apply some directly to your hair brush as needed
Make sure you clean in between the bristles instead of over the bristles. Do this as best you can to prevent damaging the bristles
Rinse off the hair brush with warm water, and use the toothbrush (rinsed off) to get in the nooks and crannies that don't get rinsed off properly
Wipe the hair brush with a paper towel (or any towel) as much as you can
Let it air dry face down in a ventilated area
That's it! Your brush is clean.

If you're using it every day, we recommend to deep clean it at least once a week, and dry clean it whenever you see a ton of buildup in the brush.

With your purchase, we include a full video tutorial on how to clean the brush!
Does this help with dandruff, oil, smell, and stuff like that?

Yes! The brush is designed to fix dandruff, scalp buildup, excess oil, smell, itchiness, dryness, and more.

We have included guides on how you can fix these problems with and without the brush, and best practices for these scalp issues in general.
What is it made of?

Materials: Natural beechwood, nylon and boar bristles, rubber cushion

We use only the best materials we can get.
What's in the box?

1 Vayose No Shampoo Hairbrush
1 Wooden Wide Tooth Comb
1 Hairbrush Hair and Dust Cleaning Rake
34 guides, checklists, tutorials, recommendations, and lists to solve any no shampoo problem and on how to use the hairbrush for the best results
What hair types does this work for?

All hair types and lengths!

Hair types: Straight, wavy, curly, kinky

Hair lengths: Short, medium, long
What are the shipping times?

1 week

We're backordered at the moment and we're restocking as you read!

They ship from our warehouse in Delaware and take around 5 business days to arrive after they've been shipped!
What if I don't like it?

We take great pride in delivering quality products. Try the No Shampoo Hairbrush for 60 days. If you don't love it, we'll refund your purchase in full. It's that simple.
Didn't find the answer you were looking for? Contact us by clicking here or emailing us directly at support@vayose.com. We email back within 24 hours :)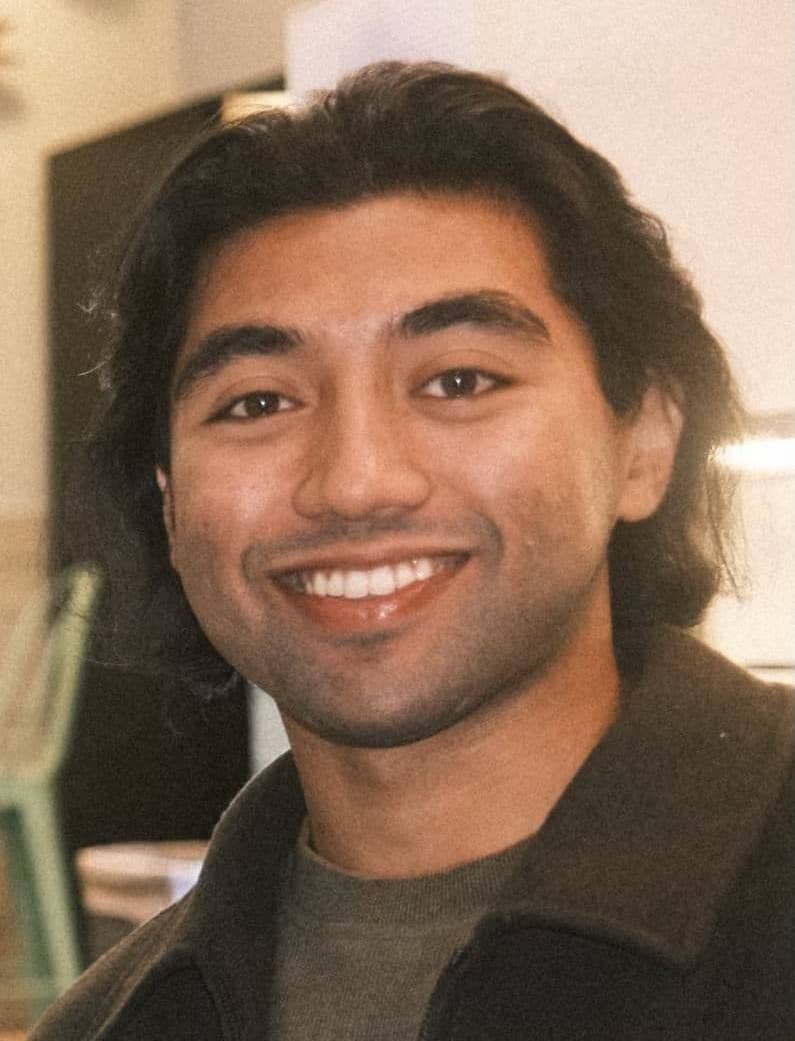 We're creating a world where chemical free living is easy
Our health matters. Everything around us is affecting how we look, how we feel, and how we live. It's harder than ever to live a toxin free life, and my vision for the brand is to make this the one-stop-shop for everything chemical free and non-toxic. Instead of pushing out "natural" versions of existing products, we focus on empowering you to live a healthier life by cutting out those harmful products like shampoo, moisturizers, deodorant and more. Join us on this fast and easy journey to a toxin-free lifestyle.
- Humza I, Founder at Vayose